Premium Liquid Collagen Protein Supplement To Help You Look and Feel Your Best!
Our name says it all - FULL BODY IMPACT. From your hair down to your toes, inside and out, see AND feel the impact our hydrolyzed liquid collagen protein has on your body. One 1oz serving gives you 16g of the best protein and amino acid array with a 99.5% absorption rate in just 15 minutes! Collagen supplements help support healthy, more youthful skin, stronger nails and luscious hair, gut health, joints & bones, and post-workout recovery. We made it easy to get your types I & III collagen and amino acids so you can go on living your best life!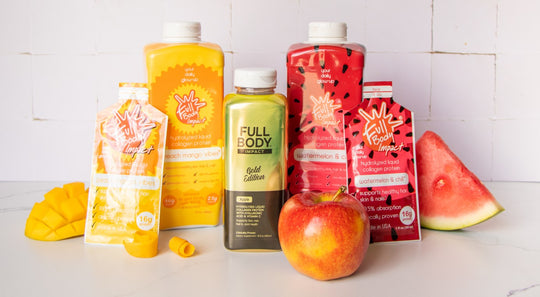 99.5% absorption rate in 15 minutes
clinically proven to work
kosher made in the U.S.A.
we'll put a pep(tide) in your step!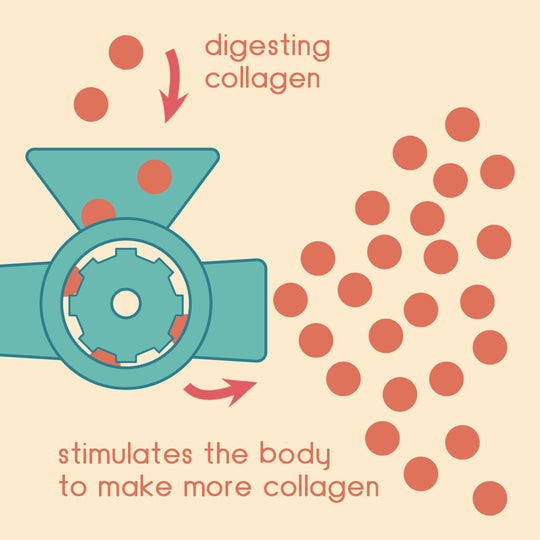 helping the body make more collagen
collagen peptides trigger the body to make more collagen. scientific studies show that collagen synthesis can be promoted by small stimulating peptides obtained from a natural collagen source.**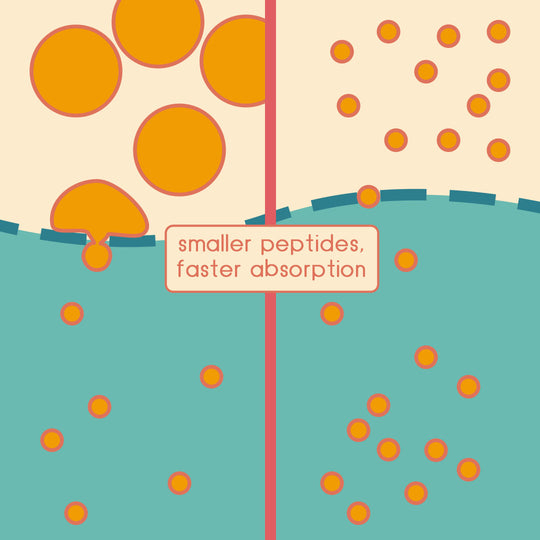 hydrolyzation matters
collagen peptides are highly digestible proteins. these proteins, as they are, cannot be absorbed quickly in the gastrointestinal tract. by hydrolyzing, or breaking them down them enzymatically
into small peptides, we made a proteins that can be easily absorbed by your body!**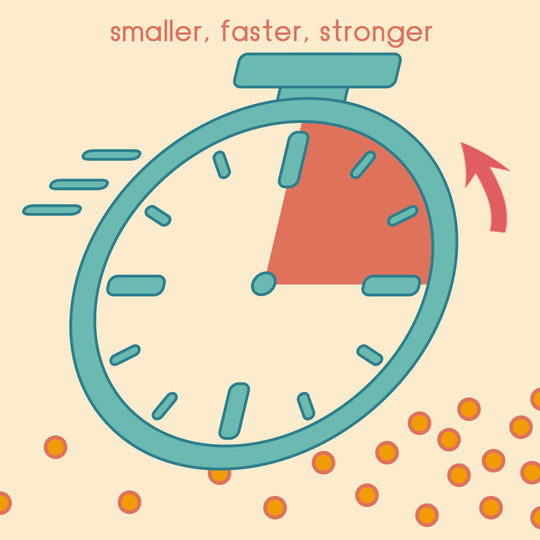 fast-acting proteins
collagen makes up 30% of our bodies' protein. by enzymatically breaking the collagen down into smaller peptides, collagen peptides are obtained. these bioactive peptides can be absorbed rapidly into the blood stream and act on
the spot. collagen peptides help maintain strong bones and healthy joints.**
smaller particles = better adsorption
collagen needs to be broken down into tiny particles before our bodies can absorb it. the smaller number of daltons, the easier we can digest the protein and get it to work!